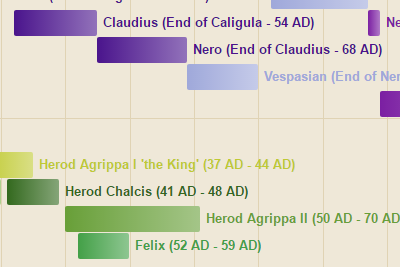 Timeline: New Testament History
Without timelines, I find that it is nearly impossible to understand history. Timelines provide a reference point – a sort of framework or scaffolding – that allows visual learners like me to place events in their context. Timelines are also wonderful tools because they provide a wealth of information in a simple, organized clean format.
Today, I'd like to share with you my timeline for New Testament history. While I can't guarantee every date (each of my timelines is always a work in progress), this does provide a framework for understanding the history of God's interaction with humanity.
Having trouble viewing this timeline? Click HERE to see the timeline in a different format.