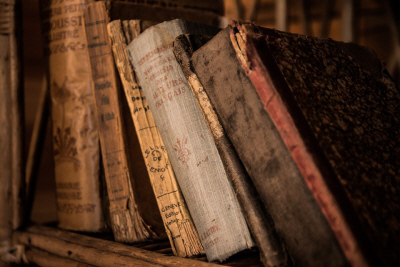 Biography Giveaway!
There is one thing that no one has enough of: time. Because of that, I appreciate that you choose to read From Daniel's Desk. I feel honored that you take time to read this site, and I want to show you my appreciation with a drawing for your choice of a biography. Choose between To the Golden Shore: The Life of Adoniram Judson or John G. Paton: Missionary to the New Hebrides.
To the Golden Shore: The Life of Adoniram Judson by Courtney Anderson is one of my favorite books. Because there are so many excellent books that I have never read, I rarely read a book more than once. I have read this biography twice, and I plan to read it again at some point. This book, the story of an American missionary to Burma in the early 19th century, has it all: love and hardship, danger and adventure, foreign cultures and imperial wars, and life and death decisions in the face of one of the most important tasks in the world: bringing the Gospel of Jesus Christ to the heathen.
John G. Paton: Missionary to the New Hebrides is the autobiograpy of John Paton, a Scottish missionary to a group of south sea islands. I couldn't put this book down. Filled with danger and adventure, Paton risked everything to bring the Gospel to a group of cannibals. Previous missionary attempts met with clubbing and death within a few minutes, but Paton survives – miraculously – to see the triumph of the Gospel at the edge of the world. This book will stir your devotion to Jesus Christ!
The rules for this drawing are very simple. I will hold a drawing on March 31, and the winner will receive their choice of book!
So, how do you enter?
If you are already subscribed (and remain subscribed!), you are already entered! This is my way of thanking you for being a consistent reader of From Daniel's Desk. You don't have to do anything – you already have an entry in the drawing.
If you're not already subscribed, just enter your email address in the subscription box. (Normally located on the right hand side of the page; smartphone users, look at the bottom of the screen). Because you are a new subscriber, you will get two entries in this giveaway. It's my way of saying 'thanks!'
And finally – for those of you who want even more entries, just promote From Daniel's Desk by posting on social media or telling a friend who subscribes. Each time you do this and send me a quick note here, I'll give you another entry in this drawing!
Again, thanks for reading, and best wishes in the drawing!
This giveaway is ended. Congratulations to Brett C. for winning!