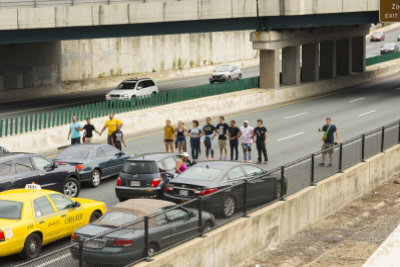 Black Lives Matter: The Wrong Approach?
The Black Lives Matter movement began in 2013, when the hashtag #BlackLivesMatter became common on social media.  Since that time, the organization has grown tremendously.  We all notice its influence – influence to motivate an entire activist group, influence to restructure an entire police department, and influence to significantly play into the political and social discussions of the day.  In fact, if the Tea Party was a major force to activate conservatives, Black Lives Matter has been a major force to activate the liberal aspects of the African-American community.
Yes, the Black Lives Matter movement is an extremely liberal movement (just read their guiding principles to see this clearly).  This is one of many reasons that I have serious problems with the organization (I also abhor their hypocritical and blatant disregard for the lives of black babies and support for criminal activity).  However, I want to focus on perhaps the most basic issue with the Black Lives Matter (BLM) movement – a faulty approach to actually dealing with the problem.
Click here to continue reading this article on Young Patriots for Liberty…