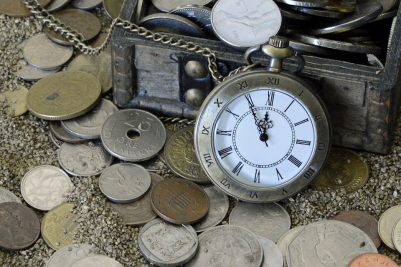 The Greatest Gain
O vanity of vanities:
The shadows of this earth!
How quick to promise, slow to please
Are riches, honors, mirth.
A time to live, a time to die –
How oft we waste this time:
Pursuing shadows, trophies, gold,
And squandering our prime!
Where is the man content with that
Which heaven freely gives?
Unhurried by the world's cares –
Contentedly he lives.
And as with riches, so with thoughts:
Who rests content with God?
Who trusts the promise, claims the right,
And scorns the earthly fraud?
Since heaven promised us this gift,
Of never ending worth:
A Savior, King, and Comforter –
More than the wealth of earth!
Amid these weary joys below,
One thing I would attain:
A pious heart, content in Christ
Is worth the greatest gain.
"But godliness with contentment is great gain, for we brought nothing into the world, and we cannot take anything out of the world. But if we have food and clothing, with these we will be content. But those who desire to be rich fall into temptation, into a snare, into many senseless and harmful desires that plunge people into ruin and destruction. For the love of money is a root of all kinds of evils." (St. Paul, in 1 Timothy 6:6-10)