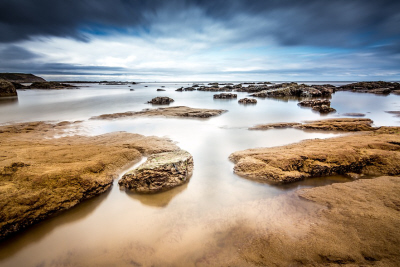 Gospel Discipleship
And Jesus said to them, "Follow me… (Mark 1:17a)
When Jesus called his first followers, they didn't know much about him. At least in Mark's presentation, Jesus just entered his ministry, and he isn't yet a well-known figure. So far, he is only known for proclaiming the gospel of God: "The time is fulfilled, and the kingdom of God is at hand; repent and believe in the Gospel."
What does this message mean?
The time is fulfilled. The prophesied moment has arrived. This is the time when God will intervene in history and raise up something glorious! The time of waiting is over, and no longer does mankind need to vainly strive for something greater. Now it is in God's hands – He is doing something glorious!
The kingdom of God is at hand. Something that the world never saw before is about to appear. God reached into time and history and prepared something marvelous. This is God's doing, not man's.
Therefore repent; be done with your own way of life, stop trying to right things on your own. Simply turn to God; reorient your life toward Him.
And believe. Accept this message as true. Casting away your own ideas of truth, accept God's definitive revelation.
The message of Jesus, then, is this: be done with yourself and your own attempts. God has reached down to you. God tore through the veil of history and gave the solutions that we couldn't find. This is an exciting time, and it is on the verge of an exciting time.
The first disciples didn't know much about Jesus when he called them. They knew him, not because of his astonishing miracles and sensational confrontations, but because of his unique message. When they followed him in discipleship, they followed the Gospel message.
Even today, those who follow Jesus are entering a Gospel discipleship – a relationship with Jesus in which he becomes their master, they became his students, and they learn the Gospel. It is a life-long calling of daily learning more about the Gospel.
Gospel-discipleship is not about moving past the Gospel and getting into 'real' theology. It is about going back to the Gospel time and again, making it the text, the primer, and the workbook of following Jesus. Gospel-discipleship is a daily education in the dramatic work of God, a daily rejection of human solutions, and a daily repentance and belief in this astonishing message.
Remember, there is only a week and a half left before the gift-card giveaway ends. Check this out and get daily entries here!