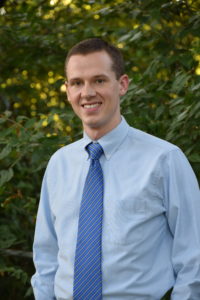 As a Christian, I wrestle with difficult questions. How do we live out a Biblical worldview? What does the Gospel look like in the modern world? Should history influence our faith and life? And what is evangelism all about?
Sometimes, these questions need perspective. And while I don't have it all figured out, I do have an uncommon perspective – that of a home-schooled graduate, emergency room nurse, and voracious reader who travels a lot.
If you live near Kansas City, Missouri, then we aren't too distant! On the Yankee side of the border, I serve Christ Covenant Church of Louisburg as evangelism and missions coordinator. In addition to my own writing projects, I've penned articles for several groups and organizations, most commonly for Young Patriots for Liberty, where I explore the intersection of Christian faith and American politics.
Books may be my specialty, but I can enjoy a good cup of coffee…along with antique maps…wilderness backpacking…foreign languages…and minimalist living. I hope you'll join me on this adventure to understand the modern world in light of God's eternal truth!