Welcome to my speaker's page! I'm passionate about presenting God's truth in the modern world, and here you can find out about some of the presentations that I do. It would be an honor for me to discuss with you some of the ways that I could partner with your organization or church, so feel free to…

Here is a short overview of what you can find on this page:
What to Expect
About Me
Topics and Presentations
The Next Step
What to Expect
However I can serve you, rest assured that you can always expect the following:
I always strive to provide professional, time-sensitive replies to your requests so that you can focus on the event, not on waiting for information.
Announcing your event on social media is something that I am happy to do for all events that I am involved in (if you want). This can draw extra exposure to your event.
I'm committed to working with you to intentionally achieve the goal you want.
Most of all, you can count on a passionate, engaging presentation of high-quality material. This can often include multimedia presentations if you prefer.
About Me
For nine years I've been sharing God's truth publicly. I've shared in small groups, churches, and public functions, to audiences of many different sizes. During this time I've learned a few lessons. First and foremost, I've learned that while people are different, God's Word is always applicable. Whether preaching in Africa to a church in the bush, or sharing the Gospel on the streets of Kansas City, the message of the Gospel is always the right message.
As an ER nurse, I've learned that it is important to deal with the most important. I try to carry this lesson over into public speaking, providing audiences with the information that they need, using stories and illustrations to apply that truth to their own lives.
When I'm not working the ER or writing on this blog, I have a lot of other projects on my plate. I have several books in editing phase, I've written for The Old Schoolhouse magazine, and I'm a contributor for the Young Patriots for Liberty group. In my downtime, I enjoy travelling, reading, and a good cup of coffee.
Topics and Presentations
There are a number of topics that I'm enthusiastic about: theology, worldview, biblical studies, visionary Christianity, biographical sketches (both Biblical and historical), politics, history, and writing. Above all, I love to preach God's Word. In addition to these topics, I also have a few specific presentations that I've already developed: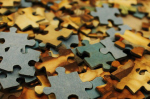 The Puzzle of the Bible – Is the Bible just a collection of disconnected stories and moral sayings? Does it have any overall message? We often see the Bible as a collection of puzzle pieces. This presentation presents the ten puzzle pieces of the Bible, connecting them in order to show the big picture of God's redemptive, glorious plan in the world.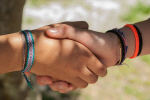 Biblical Foundations for Evangelism – What is evangelism, why do we do it, and how do you go about it? As our country descends into pluralism and post-Christian beliefs, it is more important than ever that Christians understand how to share God's truth with our friends, neighbors, and fellow-humans.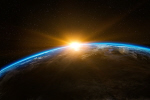 Introduction to the Christian Worldview – Worldview affects every aspect of your life. In this presentation I point out the six key elements of worldview, reveal the Biblical teaching on worldview, and challenge Christians to conform their worldview to the Biblical one.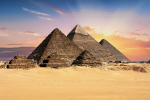 The Ancient World and the Bible – While the culture of the ancient world was dramatically different than our own, it was the backdrop for God's mighty working. By learning about three great empires, the nation of Israel, and the historical and cultural backdrop of the Old Testament, this presentation will provide the fascinating, multi-textured backdrop that makes the Biblical events come alive.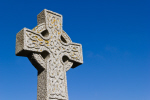 Theology: Understanding God – For too long, theology has been considered the realm of musty books and boring academics. This introduction to systematic theology presents the topic in a fresh, exciting manner, tracing our ideas about God through history and revealing that theology isn't scary – it is the essential truth necessary for every person.
The Next Step
I would love to interact with you further, in order to serve you, your organization, or your church. So feel free to contact me by clicking to…