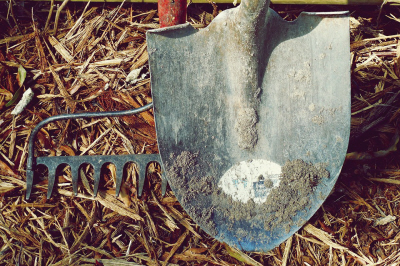 The Theology of Work: Glorifying God through Work
Paul's epistles carry on the thread of Biblical teaching. Throughout the Pauline corpus, work is seen as a special way to glorify God. This article does not address all of Paul's thoughts on work, but it deals specifically with the relationship between work and God's glory.
Click here to view part one – The Theology of Work: Work in the Torah
Click here to view part two – The Theology of Work: Proverbial Lessons on Work
Click here to view part three – The Theology of Work: Labor and Vanity
Click here to view part four – The Theology of Work: Work and the Carpenter of Nazareth
Work in First Corinthians
It is a truly profound command that Paul spelled out in 1 Corinthians 10:31 – "So, whether you eat or drink, or whatever you do, do all to the glory of God." Admittedly, this verse doesn't specifically mention work, but it certainly includes it under 'whatsoever ye do!'
When Christians do everything to the glory of God, suddenly the mundane tasks of life are sanctified services to the Almighty. Everything from bread-baking to clock-making becomes the Lord's work!
Paul's command teaches us the same thing that John Calvin, the French Reformer, stated: "in following your proper calling, no work will be so mean and sordid as not to have a splendor and value in the eye of God.[1]"
Notice, however, that Paul's words are a command, not a statement. Work is not automatically glorifying to God; it must be performed to his glory! But how do we work for God's glory? The answer lies in Paul's subsequent epistles.
Work in Ephesians
Paul's description of the new man, found in Ephesians four, teaches the place of work in the Christian life. Paul writes, "Let the thief no longer steal, but rather let him labor, doing honest work with his own hands, so that he may have something to share with anyone in need. (Ephesians 4:28)." Paul does not merely forbid thievery; he says that it must be replaced by generosity. This generosity is not a mere 'giving' of things; it is generosity from the abundance created by honest work.
God means for work to create abundance. That abundance is for the benefit of others who do not have enough. Work is not only for our own survival, it is also for the good of the needy.
When Christians read the scintillating stories of famous men like George Mueller or Hudson Taylor, they are often amazed by God's provision for these people, seemingly 'out of thin air.' Yet whatever we make of such men, the Scripture is clear that God's normal means of provision for his people is through work.
How do we glorify God through our work? According Ephesians, we do so through honest work that meets the needs of others.
Work in Colossians
The duty of servants is expounded by Paul in Ephesians 6:5-8 and Colossians 3:22-24. Both passages teach essentially the same truths. Paul writes,
"Bondservants, obey in everything those who are your earthly masters, not by way of eye-service, as people-pleasers, but with sincerity of heart, fearing the Lord. Whatever you do, work heartily, as for the Lord and not for men, knowing that from the Lord you will receive the inheritance as your reward. You are serving the Lord Christ. (Colossians 3:22-24)."
Modern society is unfamiliar with the slavery of the Roman World. Yet just as Paul referred to himself as a servant, so Christians are slaves, servants of the Lord. They are also, in a much modified way, 'servants' of their employers.
Paul modifies his statement multiple times; in essence he commands servants to obey their masters. Eye-service, or just 'faking' that one is happy with something, is prohibited because that only pleases man; Christians are called to do their work in sincerity of heart, without double motives, because that pleases God. Their obedience is also to be tempered with the fear of God.
Here we are taught that everything is to be done heartily (literally 'from the soul'), because we are doing it to the Lord, and not to men. Indeed, Paul goes even further. He says that the servant is primarily serving 'the Lord Christ!' Now, even the work of the lowliest Roman slave is sacred to the Lord. With this privilege comes responsibility – to perform all work with great care and reverence to God.
In Paul's letters, the apostle reveals that everything, including work, ought to be done for God's glory. In order to fulfill this highest commission, Christians are called to honest work, charity, and a realization that even their secular occupation is sacred service to the Lord.
[1] Institutes of the Christian Religion, book 3, chapter 10, section 6