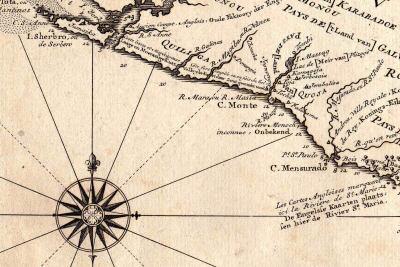 The Most Popular Posts of 2016
As 2016 concludes, I want to take a look back. From Daniel's Desk was launched on January 22 of this year. Since then, I've been so grateful for each of you, my readers, who have taken the time to read, consider, and interact with me.
Today I want to share with you the most popular posts of 2016. Since From Daniel's Desk covers a lot of content, I've divided that content into six categories. For each category, I list the most popular article in that category, along with two other articles that are some of my personal favorites. See if you've missed some of these, or take some time to reviews articles that you enjoyed in the past!
Biblical Studies
Most Popular Article – Stoning Your Sin in the Valley of Achor. The story of Achan, recorded in the book of Joshua, is more than a bloody tale – it contains Joshua's three-fold strategy to fight sin.
Another Favorite – God's Holy Temple. Ephesians is a book brimming with architectural terminology. Learning more about the ancient city of Ephesus helps us to understand this book the way that its ancient readers understood it.
Another Favorite – Rethinking Revelation. Based on the premise that an attitude of humility is required to understand Revelation, these eight conclusions may not be traditional, but still offer a challenging perspective.
Evangelism and Missions
Most Popular Article – The Four Components of the Gospel. These four words provide the kernel of the Gospel – the basic components to unpack whenever you share the Good News of Jesus Christ.
Another Favorite – Tract: the Personal Spiritual Assessment. This interactive tract allows you to assess your own spiritual health by grading you in nine categories that Jesus referred to.
Another Favorite – Evangelism, Writing, and Illiteracy: Five Responses. Christianity values writing, but how do we relate to a culture that doesn't? This article provides five ways to dialogue with an illiterate society.
History
Most Popular Article – Christian Mottoes Through the Centuries. Great endeavors call for great mottos. These ten mottos provide inspiration for the greatest endeavor in the history of the world – advancing the kingdom of Jesus Christ.
Another Favorite – The Mideast Conflict: A Basic Primer. Sunnis, Shias, the Arab Spring, ISIS – the Mideast is a complicated region. This article is a primer to get you up to speed on the basic issues surrounding the Arab world.
Another Favorite – History: The Neglected Subject. Our society does not value history, but previous societies did. History is neglected, not because it is useless, but because evolutionary theory has no place for it.
Worldview
Most Popular Article – Hudson Taylor on Minimalism. This short excerpt is sure to challenge your view of possessions. Maybe Christian stewardship will make you rethink minimalism.
Another Favorite – Syncretism in the American Church. Syncretism is the fusion of two worldviews or religions into a single belief pattern. Is it present in the American Church? The answer may surprise you.
Another Favorite – Electronics and Social Media: Power Tools for Good or Bad. Power tools can be used for good or bad. Most likely, you hold one in your hand or your pocket right now. This article also lists four suggestions for damage control.
Political
Most Popular Article – Fragmentation: The Goal of the DNC? Why is our country fragmenting? Could this be more than an accident? Could it be part of a purposeful plan?
Another Favorite – Future Historian Recounts Obama's America. Sometimes you need distance to gain perspective. This historian from the distant future has a perspective that you may never have considered.
Another Favorite – When America Tried Socialism. Bernie Sander's almost brought full-fledged socialism to America. It wasn't the first time. America began as a socialist society, and fortunately recognized the problem quickly.
Study
Most Popular Article – Ideas for New Year's Resolutions. 2017 is about to begin. Resolutions and goals are a good thing, and this article lists 28 ideas as you create your own.
Another Favorite – Egerton's Eight Species: A Tool for Thinkers. Anyone who likes to think will appreciate these eight species, or categories, that you can use to examine any idea.
Another Favorite – 16 Books from 2016. Plan your reading list for 2017 now! These 16 books that I read will give you ideas for your own reading – and you might find a book on this list that intrigues you.