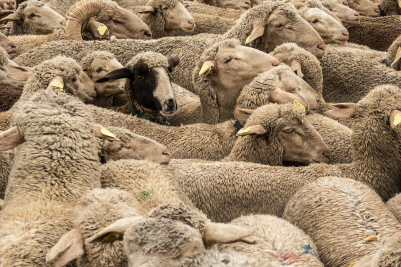 The Theology of Work: Work and Christian Ministry
Those who see the needs in our society and feel called to meet them face a challenging question – what is the relationship between work and ministry? It is impossible to pin down an exact answer for every situation, but the Bible gives wise counsel for this significant question.
Click here to view part one – The Theology of Work: Work in the Torah
Click here to view part two – The Theology of Work: Proverbial Lessons on Work
Click here to view part three – The Theology of Work: Labor and Vanity
Click here to view part four – The Theology of Work: Work and the Carpenter of Nazareth
Click here to view part five – The Theology of Work: Glorifying God through Work
Click here to view part six – The Theology of Work: Work in the Christian Vision
 The Right to Support
Every day I see the needs in society around me. Millions of people dying without the gospel, fake Christianity touted as the truth, and a church that seems to be in retreat. It would be easy for me to spend a thousand lives doing nothing but Christian ministry in the hopes of seeing some change. On the other hand, the job that I work provides for all my personal expenses. Can I quit my job to minister full-time? Does Christian ministry relieve me of the obligation to work?
Paul's answer to this important question is simple, but don't be confused by the simplicity. While the answer itself is simple, it must be carefully considered. Paul says in 1 Corinthians 9:3-14,
"This is my defense to those who would examine me. Do we not have the right to eat and drink? Do we not have the right to take along a believing wife, as do the other apostles and the brothers of the Lord and Cephas? Or is it only Barnabas and I who have no right to refrain from working for a living? Who serves as a soldier at his own expense? Who plants a vineyard without eating any of its fruit? Or who tends a flock without getting some of the milk? Do I say these things on human authority? Does not the Law say the same? For it is written in the Law of Moses, "You shall not muzzle an ox when it treads out the grain." Is it for oxen that God is concerned? Does he not certainly speak for our sake? It was written for our sake, because the plowman should plow in hope and the thresher thresh in hope of sharing in the crop. If we have sown spiritual things among you, is it too much if we reap material things from you? If others share this rightful claim on you, do not we even more? Nevertheless, we have not made use of this right, but we endure anything rather than put an obstacle in the way of the gospel of Christ. Do you not know that those who are employed in the temple service get their food from the temple, and those who serve at the altar share in the sacrificial offerings? In the same way, the Lord commanded that those who proclaim the gospel should get their living by the gospel."
Paul is not saying that he does not have to work. Instead, he has a different type of work – spiritual work. It only makes sense that those who perform spiritual work have a right to be supported with material provisions. Hence, Paul makes it clear that those who are in positions like his have the right to be supported by other Christians.
Paul makes the same point in 1 Timothy 5:17-18. Just as the ox has a right to the grain, the capable elder has a right to physical provisions.
The Pauline Example
I mentioned that Paul's answer is simple, but it still requires careful consideration. As we saw in 2 Thessalonians, Paul himself labored with his own hands, doing physical work to provide for his physical needs.
Continuing in 1 Corinthians 9, Paul gives his rational for why he does not quit his secular occupation:
"But I have made no use of any of these rights, nor am I writing these things to secure any such provision. For I would rather die than have anyone deprive me of my ground for boasting." (1 Corinthians 9:15).
"What then is my reward? That in my preaching I may present the gospel free of charge, so as not to make full use of my right in the gospel. For though I am free from all, I have made myself a servant to all, that I might win more of them." (1 Corinthians 9:18-19).
While Paul recognized the right to support, he delighted in giving the gospel, and he was afraid of erecting hindrances to his ministry. In the Thessalonian epistles, he showed his example of labor to the new church. In 1 Corinthians, Paul shows his care not to abuse his office.
While Christian ministers have the right to financial support, they must consider whether it is the wisest decision for the Kingdom of God.
The Call to Ministry
Before concluding of this subject, an important question remains: can I quit my job and receive this support?
In Acts 13:2 Luke writes, "While they were worshiping the Lord and fasting, the Holy Spirit said, "Set apart for me Barnabas and Saul for the work to which I have called them."
Here are two men, called to the Lord's work. How are they called? Paul didn't simply decide to become a travelling preacher. Instead, the Holy Ghost called him and Barnabas.
Who does the Holy Spirit address? Not Paul and Barnabas. No, those two men are to be set apart, but it is the local church that is addressed.
Do you see the principle? Just like the priests of old, "no one takes this honor for himself, but only when called by God" (Hebrews 5:4), and those who are called of God are recognized by the local church.
Paul and Barnabas had a right to financial support because they had been called to ministry by God, and that call was confirmed through the local church.